Middle School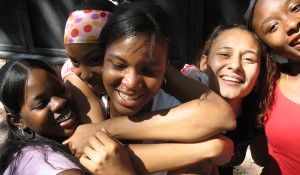 RHI offers a daily middle school program for youth in 6th, 7th, and 8th grade. The program serves 40 members and focuses on academic enrichment, homework help, leadership, and life skills. Individual program components include: cooking club, dance, reading circle, technology club, career builder workshops, and team building activities. This program is the first phase of the RHI Empowerment Pipeline and builds skills and knowledge so that members may continue to our Youth Leader program in high school.
In addition to the programs offered daily, all enrolled middle school members receive the following: social work screening, behavioral health screening, academic assessment , college awareness activities, and social justice awareness activities.
Additional services offered for middle school-aged youth participants:
Tutoring – one-on-one and small group tutoring helps middle school students work toward a clearly defined academic goal.
Educational Advocacy – offers assistance advocating with teachers and guidance counselors for youth who are struggling in school, finding appropriate educational placements if a school transfer is needed, or creating study plans or behavior modification tools to improve school performance.
Strengths-Based Counseling – social work services support individuals and families through counseling, mentoring, case management and peer to peer support. Referrals are made for long-term or additional services. The purpose is to support youth working through life challenges, while promoting empowerment and resiliency.
Family Institutes of Bold Hope – multi-family groups for families with children "working-through" social and emotional challenges in school and/or home. The purpose is to promote emotional healing, empowerment, and transformation within families, school systems, and the community. Children and parents gain power in communication, negotiation, and conflict resolution.
Mirrors of Strength – a leadership and empowerment group for 12-14 year old girls. The purpose is to provide each girl with tools to discover her strengths and work through life challenges. Topics include: conflict resolution, body image, self identity and empowerment.
---
High School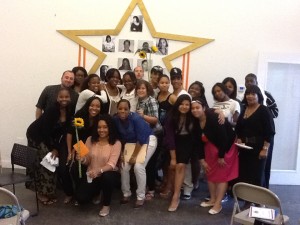 RHI serves 50 high school members through our Youth Leader program, the second stage of our Empowerment Pipeline. This is a four-year program that is designed to train teenagers in basic employment and leadership skills, while supporting their holistic development.  Within this program, young people not only gain their own skills and knowledge, they also begin to teach their peers and share their knowledge and skills to improve their own community.
Youth spend one year focused on each of these program areas:
Peer Health Educators:  training focuses on reproductive health education including: sex and sexuality, menstruation, sexually transmitted infections, HIV, sexual decision making, and counseling techniques. Youth Leaders then use this knowledge to teach workshops to young people in Red Hook. PHEs escort peers to medical appointments and provide one-on-one counseling.
Peer Counselors:  training focuses on social and emotional health issues including: active listening, conflict resolution, gangs, depression, suicide, drugs and alcohol, sexual decision making, sexual identity, rape and sexual assault, and counseling skills. Upon completion, Youth Leaders create workshops for Red Hook teens that discuss these issues in a way that is meaningful to them. Peer Counselors can also provide basic screening and support for RHI participants, under the guidance of a social worker.
Radio Interns:  training focuses on using media to identify and discuss community issues. RHI Radio, is a youth-run, on-line radio station. Young people learn the history of radio, develop technical skills, and learn how to conduct interviews. They then use these skills to create their own radio programs. This project gives a voice for young people to express and share their ideas and views of the issues that impact their lives.
Math & Science Scholars: training focuses on learning math and science concepts through hands-on learning. Youth leaders then develop lessons and activities to teach these concepts to younger members during the middle school after school program and through community science events.
RHI Ambassadors: provides individual support to each young person to ensure they are on track to graduate and create their own plan for life after high school. Participants also practice public speaking and exercising their leadership through self-initiated projects that focus on creating positive community change.
All enrolled high school members receive the following: social work screening, behavioral health screening, academic screening, college readiness programming, career exposure programming, resume preparation and referrals for employment/ internships, and social justice activities.
Additional services offered for high school age youth participants:
Counseling
SAT Prep Classes
Tutoring
Educational Advocacy
Reproductive health counseling and HIV testing
Job development services
RHI College Scholars: supports alumni who are working toward a two or four year college degree. Members are supported with financial aid applications, scholarship opportunities, and form a strong network of emotional support to succeed at the college level.
Young Chef Program: This 10-week training program provides members the opportunity to gain basic culinary arts skills to qualify for employment in the food and restaurant industry. Additionally, members improve their overall health by increasing their knowledge of health and nutrition through healthy food choices. Training is offered by "guest chefs" from local restaurants.
Crews: small peer groups are used to create a supportive environment for young adults working toward a common goal like a completing a GED, finding a job, parenting, or stress reduction.
Additional services offered for young adult participants:
Counseling
Tutoring
Educational Advocacy, including college support services
Reproductive health counseling and HIV testing
Job development services
---
Young Adult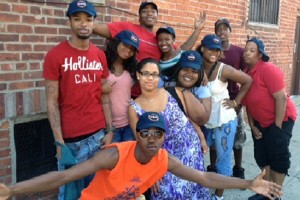 RHI serves 125 young adult members during the final stage of our Youth Empowerment Pipeline.
The services and programs offered support young adults to transition to life as an independent adult progressing on a self-determined path.

College Access Program:
Pre-College Scholars supports young adults who aspire to enroll in college. Whether it's after securing their HSE, after a break from college and ready to re-enroll, or realizing as a young adult that college is in their future, this group is supported from the first inquiry up until actual college acceptance.
College Scholars supports Red Hook young adults who are working toward a two or four year college degree. Scholars are supported with financial aid applications, scholarship opportunities, and guidance and advocacy in navigating the college journey. Members gain a strong network of emotional support to succeed at college.
One-on-one and small group tutoring is offered for college students or those working to complete their HSE.

Employment Training:
Our 12-week employment training program provides members the opportunity to gain basic professional skills to qualify for entry-level employment with our external and internal paid job-training opportunities. Members improve their overall marketability by gaining new skills and work experience.
For those young adults who are already job-ready, we provide support with job searches, creating resumes and cover letters, and with interview preparation.
Support Groups & Socio-Emotional Support:
Small peer groups are used to create a supportive environment for young adults working toward a common goal like completing  the HSE, finding a job, parenting, or stress reduction. We also offer one-on-one counseling, case management, reproductive health counseling, and HIV testing. We refer to a core group of partners for legal support, financial literacy, benefits assistance, and long-term mental health care.
An important part of being a 19 – 24 year old is having a social network and having options for fun. RHI offers regular events on weekend evenings that offer a safe space for young adults to gather. Karaoke events, local outings, game/movie nights, and other activities are open to all young adult members.
---
Community Building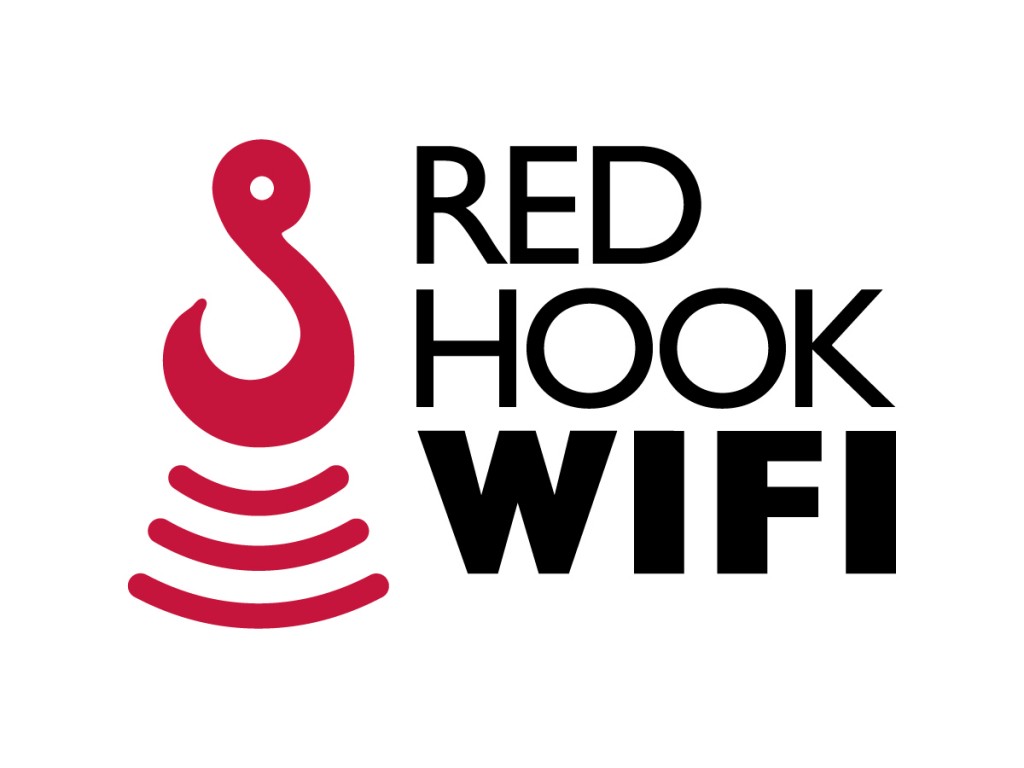 Red Hook WiFI
Red Hook WiFi is a community-led effort to close the digital divide, generate economic opportunity, facilitate access to essential services and improve quality of life in Red Hook, Brooklyn via the deployment of a wireless Internet network. In partnership with local businesses and residents, Red Hook WiFi is providing access to the Internet and the resources it provides to residents of our neighborhood, where broadband adoption rates are lower than the city average. Additionally, each time a user signs on to the network, our splash page displays local events, places of businesses, local news, jobs listings and more. Red Hook WiFi is completely free to users.
To learn more about hosting a node or becoming part of the Red Hook WiFi network, contact us at redhookwifi (at) rhicenter.org
Digital Stewards
The Digital Stewards are young adults from Red Hook ages 19-24, employed by the Red Hook Initiative to install, maintain and promote the WiFi network and use technology to bring about community development. The Stewards are trained in wireless network installation, software and hardware troubleshooting, and community organizing using a curriculum created by the Open Technology Institute and Allied Media Projects. Working with OTI, the Red Hook Initiative has adapted the lessons to include job training and career development for the young adults. The RHI Digital Steward program is part of our Young Adult Program. After completing a 6 month or 1 year cycle, RHI works to place the Stewards in jobs, internships or further training. To learn more about the day to day work of the Digital Stewards, please visit their blog.
Digital Stewards are available to record meetings, interviews or produce other digital content for your business or non profit organization. As part of the Digital Boot Camp, a community collaboration between Dance Theater Etcetera, Red Hook Initiative and South Brooklyn Community High School/Good Shepherd Services taking place each summer, Digital Stewards produce short marketing videos for local businesses and feature them on the Red Hook WIFI network.

If you are interested in joining or supporting the Digital Steward program, please email Tony Schloss at tony (at) rhicenter.org
Social Justice Fellowship
The Social Justice Fellowship is a grassroots community organizing program for young adults ages 19-24. The purpose is to challenge institutional injustices and bring about positive social change in Red Hook. The SJF will operate as a training program, providing foundational skills in advocacy, community organizing, public speaking, media production and analysis. The training will focus upon: 1)consciousness raising and needs identification 2) organizing, implementation, and evaluation of a social justice actions (campaign, workshop, or project-based, and 3) skill development to increase ability to secure employment.
For more information or to express interest in working with the Social Justice Fellows, please
contact RHI Lead Organizer Alisa Pizaro,
alisa (at) rhicenter.org or call (718) 858-6782.
Red Hook Local Leaders
The Red Hook Local Leaders program launched in July 2014 with a training series
that brings together local residents to improve individual and family
preparedness and to strengthen the social resiliency of Red Hook public housing
residents. The Local Leaders training series ensures that residents living in Red Hook gain skills in emergency response and become leaders of the response and recovery efforts
of any future emergency or disaster.
Currently, there are 70 Local Leaders, the majority of whom are residents of the
NYCHA Red Hook Houses. Training topics include: Ready New York, Heat and
Health Preparedness, CPR/ First Aid certification, Outreach and Organizing,
Volunteer Management and Coordination, Individual and Family Preparedness,
Psychological First Aid, Coordinating with Government Agencies, and more.
For more information or to express interest in future Local Leaders events at RHI,
contact Catherine McBride, Community Building Program Coordinator,
catherine (at) rhicenter.org or call (718) 858-6782.
Red Hook Local Leaders is a project of the Red Hook Coalition made possible
through generous support of the American Red Cross and the Brooklyn
Recovery Fund, and the Neighborhood Opportunity Fund.
Back to Top