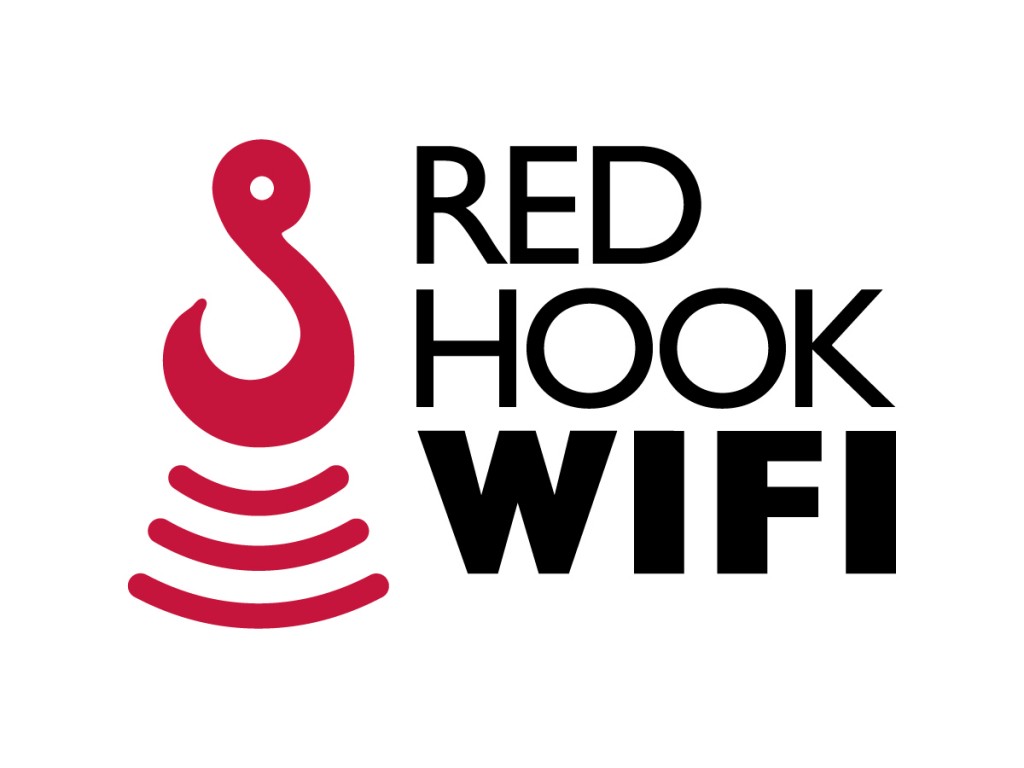 Red Hook WiFI
Red Hook WIFI is a community-led, free WIFI program in Red Hook, Brooklyn, where broadband adoption rates are lower than the city average. Our vision is to close the digital divide, generate economic opportunity, and facilitate access to essential services and improve quality of life for residents and businesses in our neighborhood. We partner with local businesses to design, deploy and maintain the WIFI network, and provide a path to a career in technology for young adults in Red Hook. Additionally, whenever a user signs on to the network, our homepage displays local events, places of businesses, local news, jobs listings and more. Red Hook WIFI is completely free to users.
Click here to visit the Red Hook WIFI splash page users see when signing on to the network.
To learn more about hosting a node or becoming part of the Red Hook WIFI network, contact us at redhookwifi (at) rhicenter.org
Digital Stewards
The Digital Stewards are young adults from Red Hook ages 19-24, employed by RHI to use technology as a pathway to community development and meaningful employment. In a year-long, paid fellowship, Digital Stewards spend the first six months training in software and hardware technology and media production. Then, they apply their new skills to community development initiatives for three months, and culminate the fellowship with a 3-month internship at a tech-based business. Digital Stewards are also provided coaching and counseling in leadership, public speaking, and professional development to facilitate a successful transition. RHI has proudly graduated 15 Digital Stewards. 75% of them have gone on to further employment, training programs, other technology fellowships, freelance work or further education.
To learn more about the day to day work of the Digital Stewards, please visit their blog.
RHI Digital Stewards are available to your business to develop websites, marketing and advertising materials, social media campaigns and technology and IT support. To contact Digital Stewards for help with your digital needs, contact redhookwifi (at) rhicenter.org

If you are interested in joining or supporting the Digital Steward program, please email Tony Schloss at tony (at) rhicenter.org