RHI has been leader in place-based social change work for the last 15 years. Our model prioritizes youth development, community building and organizing, and community hiring to strengthen Red Hook's future, interrupt cycles of injustice, and build hope.
In the next phase of our growth we are dee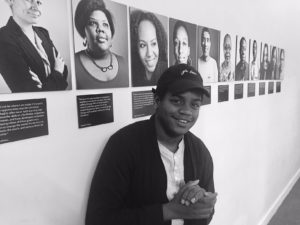 pening our investment and capacity to train staff from Red Hook. We believe RHI Institute can confront and reduce barriers to professional advancement that are rooted in systemic inequities, such as a lack of: 1) educational opportunities, 2) exposure to career pathways, 3) networks needed to secure higher paying jobs, 4) emotional support to address harm and trauma from racism and disparities, 5) confidence in one's ability and talents to accomplish their dreams, and 6) resources to meet pressing survival needs.
RHI Institute builds on the strengths, resiliency, and potential of Red Hook's current and future leaders. Our commitment is to increase the advancement of all RHI staff with a focus on leveraging resources for local talent. We believe RHI Institute participants will contribute greatly to programming and leadership roles within RHI as well as the broader non-profit field and civic professions.