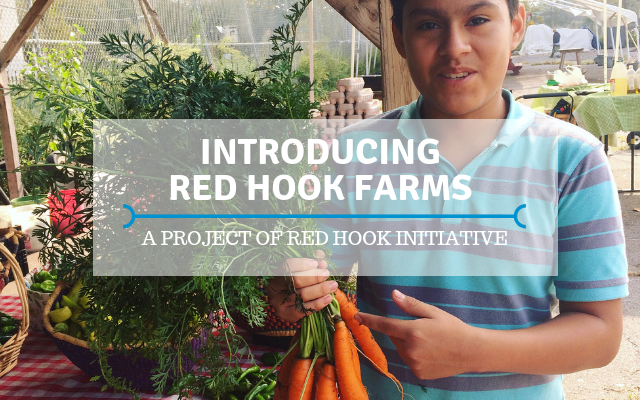 Brooklyn's largest urban farm, located in Red Hook, Brooklyn, is now a project of Red Hook Initiative (RHI). For the last sixteen years, Added Value has operated two farms in Red Hook, grown hundreds of tons of organic produce and provided a homegrown classroom to educate thousands of youth. Red Hook Farms is vital to our bounty of community resources.
Why is RHI expanding to include urban farming? RHI is bringing farming into our portfolio to hone a model for urban gardening, youth empowerment and sustainable, community-led food production.
Moving forward as Red Hook Farms, we will:
Offer meaningful jobs for Red Hook youth;
Create leadership and educational opportunities;
Provide a safe space to gather, learn, and grow; and
Increase access to locally grown organic produce.
RHI invites you to dig into Red Hook with us – volunteer, support and share this news with your friends and neighbors. All are invited to join us at the Red Hook Harvest Festival on October 20th from 11am – 4pm at 560 Columbia Street!