Last weekend young adults from Red Hook Initiative (RHI) were featured on NY1 for their efforts to create a community-wide wireless network. These 5 trailblazers are our Digital Stewards and are among 40 youth currently employed with RHI through the NYC Center for Economic Opportunity Work Progress Program.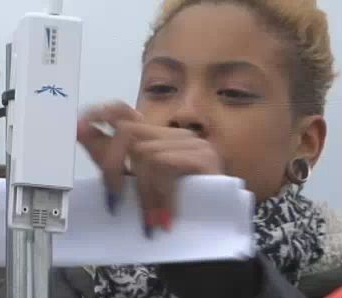 Not only are homes and businesses being rebuilt in Red Hook after Sandy, so is the neighborhood's wireless network. NY1′s Jeanine Ramirez filed the following report.
The Digital Stewards are part of RHI's young adult program, which provides comprehensive support for 19 – 24 year olds to meet education and employment goals with a long-term goal of becoming self-sufficient. This program was designed in response to the reality in Red Hook, where the high school graduation rate is less than 50% and the employment rate is only 25% for young adults.