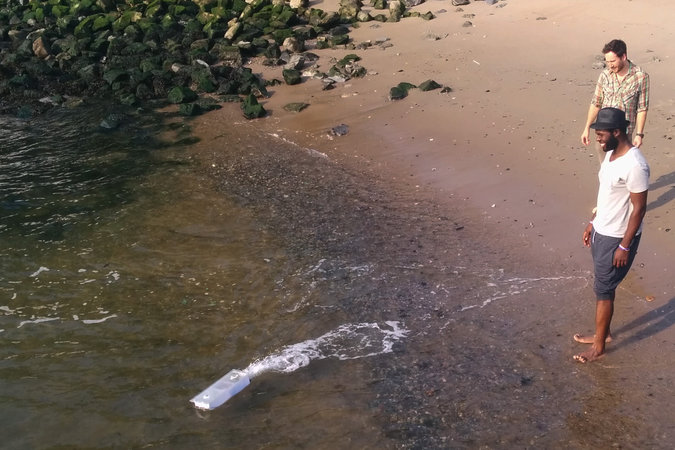 Published on September 17, 2015
The flotilla will set out from Valentino Pier 
on Sunday
, making its way into the choppy waters of New York Harbor.
It's the Red Hook Regatta, and it's not your average regatta (if there is such a thing).
For one, all of the boats are 3-D printed, radio-controlled and have to fit in a 2x2x2-foot box.
And for an extra challenge: The boats must transport as much cargo — little boxes made to look like shipping containers — as possible in the time allowed.
Pioneer Works, an arts center in Red Hook, and Red Hook Initiative's Digital Stewards, a branch of the nonprofit that helps get young people ready for a digital work environment, collaborated to create the event.
David Sheinkopf, co-director of education and a tech integrator at Pioneer Works, spoke about how the regatta came to be.
"It brought up a lot of interesting ways to use this technology to teach nontech things," he said.The goal was to explore Red Hook's history and the important role that shipping played, he said, and then translate it into a 21st-century technological language.
Seven teams will be participating — five from Digital Stewards, one jewelry designer and his daughters, and one team of engineers from Oxo, the kitchen and office supplies manufacturer.
"Those guys are way over-engineering it," Mr. Sheinkopf said of the Oxo team. "I think we're going to" beat them, he said, in saltier language.
The Red Hook Regatta launches on Sunday at 4 p.m., at the Valentino Pier in Red Hook.