RHI believes that social change to overcome systemic inequities begins with empowered youth. In partnership with community adults, we nurture young people in Red Hook to be inspired, resilient, and healthy, and to envision themselves as co-creators of their lives, community and society.
We envision a Red Hook where all young people can pursue their dreams and grow into independent adults who contribute to their families and community.
Our Approach
RHI has three programs that we have strategically designed to support young people through their middle school, high school, and young adult years. Our fourth program focuses on building a healthy and sustainable Red Hook community. We envision our three youth development programs as a pipeline for a young person that offers long-term support toward a high school diploma, a college degree or job training program, and a self-determined career path. Our community building work is the foundation that supports the youth development pipeline.
A key dimension of our approach is our belief that people from the community have the power to create their own social change. Whenever possible, priority in hiring is given to a Red Hook resident; extra coaching, professional development, and supportive supervision ensure that local residents are given opportunities to serve their community with an insider's insight that is invaluable.  Ninety percent of RHI's staff live in or are from Red Hook. In 2015, over $1M will be paid to Red Hook residents through salaries, stipends, and vendor agreements. With this practice, RHI continues to be an engine of economic development for Red Hook.Youth and adults alike have used RHI as a professional stepping stone to employment opportunities beyond our community.
History
In 2002 the Red Hook Health Initiative began as a program of a local hospital, in response to the severity of health and social issues in Red Hook. In 2006 we formed the Red Hook Initiative (RHI), an independent 501 (c) 3, in order to expand our scope to better meet community needs. RHI moved into a brand new community center in February 2010; our green building represents our commitment to social justice and sustainability. When Hurricane Sandy hit Red Hook in October 2012, RHI's model of community hiring made it possible for us to become a hub for relief and rebuilding work in Red Hook. Read more about our Hurricane Sandy story here. Today RHI reaches over 350 youth with intensive programs and long-term services each year. Another 2,000 Red Hook residents are impacted by our community building and peer education work.
---
Awards
Over the last decade, RHI has received the following awards:
NYC Economic Development Corporation RISE: NYC competition, 2015


Red Hook WiFi and RHI Digital Stewards

Brooklyn Women of Distinction Award, 2015


Ericka Medina, Reproductive Health Trainer

Crains 40 Under 40, 2014


Jill Eisenhard, Executive Director

Brooklyn Rising Star Award, 2014


Frances Medina, Executive Coordinator

Public Health Association of New York City, 2013
Public Health Community Award
Brooke W. Mahoney Award for Board Leadership, 2013
Finalist
Ordinary People Doing Extraordinary Things, 2013
Sheryl Nash-Chisholm, Youth Job Developer
Brooklyn Cyclones Hometown Hero, 2013
Alisa Pizarro, Community Organizer
New York Magazine Excellence in Nonprofit Management Award, 2012
Gold Medal Winner, New York Community Trust
More Magazine Job Genius Series, 2012
Jill Eisenhard, Executive Director
Brooklyn Chamber of Commerce, Building Brooklyn Award, 2012
Community Development Category
Coro Civic Leadership Award, 2012
Jill Eisenhard, Executive Director
Brooklyn Women of Distinction Award, 2011
Jill Eisenhard, Executive Director
Robert Acito Award for Youth Involvement, 2009
Anthony Schloss, Media Programs Coordinator
Union Square Award, 2007
Winner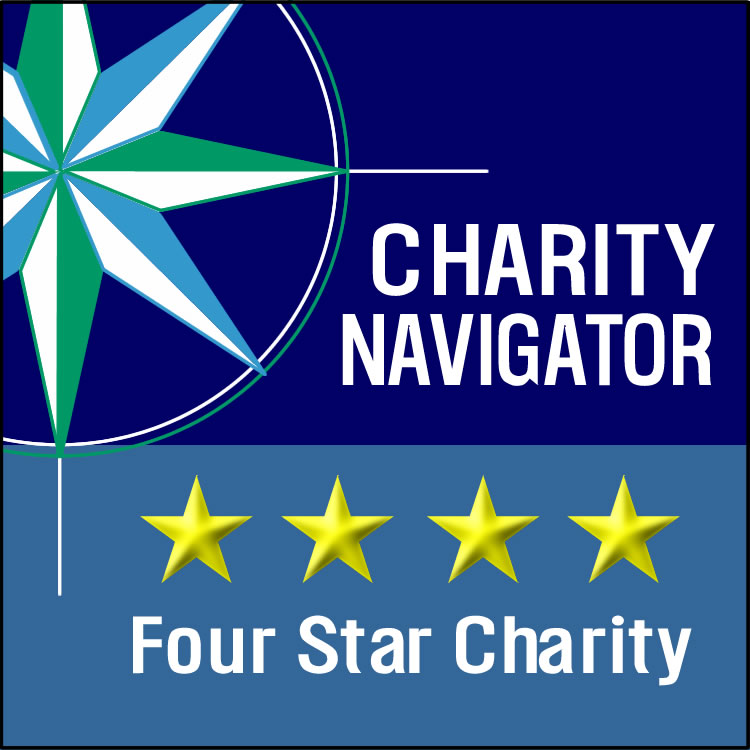 ---
Staff & Board
Senior Management
Anna Ortega-Williams, LMSW, Director of Training and Evaluation
Barrie Koegel, Chief Operating Officer
Jade Elias, Chief Program Officer
Jill Eisenhard, Founder & Executive Director
Natasha Atkins, Director of Programs
Samhita Reddy, Director of Development
Sandy Brockwell, Director of Operations
Tony Schloss, Director of Technology
Middle School Team
Ryan Davis, Middle School Program Manager
Samora Coles, Middle School Activities Specialist
Mary Victor, Youth Worker
Felicity Mclean, Youth Worker
Deanna Cherry, Youth Worker
Malcolm West, Youth Worker
Katherine Ortiz, Youth Worker
Bora Durrsi, Academic Advisor
High School Team
Ericka Medina, High School Program Manager
Ryan Daley, Education Coordinator
Sheryl Nash-Chisholm, Youth Jobs Developer
Ricky Santana, Academic Advisor
Young Adult Team
Rebecca Fishburne, Program Manager
Carlos Viveros, Programs & Database Associate
Claytoya Tugwell, College Retention Specialist
Meghan Ryan, Social Worker
Community Development Team
Catherine McBride, Program Manager
Alisa Pizarro, Referral Specialist
Bonita Felix, Outreach Worker
Shaquana Cooke, Outreach Worker
Shalynda Johnson, Outreach Worker
Kiyana Slade, Community Organizer

Technology Team
Jaebi Bussey, Technology Instructor
Alden Parkinson, Digital Steward Program Assistant
Alex Coles, Design & Media Associate
Operations Team
Anthony Wooten, Maintenance
Divina Temple, Receptionist
Marie Lassalle, Evening Front Office Assistant
Michel'le Thomas, Administrative Assistant
Naiyma Holmes, Finance Manager
Sherri Harden, Facilities and HR Assistant
Development Team
Philippa Crowne, Development Associate

Board of Directors
Board President
Mr. Gregg Bishop
Commissioner, City of New York
Department of Small Business Services
Board Vice-President
Ms. Janice McGuire
Nonprofit Consultant
Board Secretary
Ms. Maria Mottola
Executive Director
New York Foundation
Board Treasurer
Mr. David Xi Bing Ma
Directors
Mr. Chris Cardona
Program Officer, Philanthropy
Ford Foundation
Dr. Millicent Comrie
Physician
Maimonides Medical Center
Mr. Harry Hayes
Director, Group Health Strategy
Grand Rounds, Inc.
Ms. Brandon Holley
Chief Executive Officer
Everywear
Ms. Sireesha Katragadda
Marketing Consultant
Mr. Gregory T. O'Connell
Principal
The O'Connell Organization
Ms. Susan Stamler
Executive Director
United Neighborhood Houses
Mr. Andrew Strauss
Chief Executive Officer
Skinder-Strauss LLC
Ms. Jennifer Wheary
Ms. Eden Wurmfeld
Film and TV Producer
---
Partners & Donors
Red Hook Initiative is grateful for support from the following Institutional Supporters in 2015:
Advocates for Youth
ALLINBKLYN
aptsandlofts.com
Barker Welfare Foundation
Booth Ferris Foundation
Brooklyn Community Foundation
Capital One Services, LLC
Carson Family Charitable Trust
Change Capital Fund
Compass Real Estate
Con Edison
Corcoran Cares
Council Member Carlos Menchaca
Cushman & Wakefield
Department of Youth & Community Development
Deutsche Bank
Edith & Herbert Lehman Foundation
Edward S. Moore Family Foundation
Eileen Fisher
Erie Basin Marine Associates
Forest City Ratner Companies
Goldman Sachs Gives
Harry and Jeanette Weinberg Foundation
Heisman Trophy Trust
Industry City
International School of Brooklyn
J.M. Kaplan Fund
Joseph & Diane Steinberg Charitable Trust
Julian Price Family Foundation
Kamco Supply Corp
Koya Leadership Partners
Laura B. Vogler Foundation
Lone Pine Foundation
M&T Charitable Foundation
Mariposa Foundation
Mary J. Hutchins Foundation
May Ellen & Gerald Ritter Foundation
National Grid
New York Business Development Corporation
New York Water Taxi
News Corp
North Star Fund
NYC Center for Economic Opportunity
Robertson Foundation
Rose Badgeley Residuary Trust
Russell Grinnell Memorial Trust
SANBA Partners/King Equity Partners
Santander Bank
Seamless
Signature Bank
Sky Ranch Foundation
Stainman Family Foundation
Stearns Charitable Trust
Stella & Charles Guttman Foundation
TerraCRG
The Greater Cincinnati Foundation
The O'Connell Organization
Union Beer Distributors
van Ameringen Foundation
Walentas Foundation
Williams Capital Group
Woodbury Fund
---
Career Opportunities
Position: Social Worker
Reports to: Program Manager
Summary/Description: The Social Worker supports youth along the RHI youth pipeline to achieve their education and employment goals. The responsibilities include individual and family counseling, advocacy, group work and case management. The Social Worker will work closely with a program team at RHI to ensure youth's socio-emotional needs are assessed and met. S/he will receive clinical supervision for his/her direct work with clients. .
Responsibilities: The responsibilities of the Social Worker include, but are not limited to:
Counseling, Case Management and Advocacy
Support member enrollment, screening, advocacy and case management.
Provide individual, family, and/or couples counseling to members and participants.
Collaborate with interdisciplinary teams to provide holistic support services.
Set up outside counseling and bridge the transition for clients who have needs for ongoing therapy or clinical evaluation.
Comply with guidelines for mandated reporting on issues or incidents that are of significant concern.
Conduct home visits as necessary.
Program Implementation
Develop programs and groups to offer youth at RHI that will address their emotional and social needs while reflecting the overall goals and mission of the program.
Work with supervisor to create & revise curricula to reflect the goals and objectives of groups and programs.
Work with supervisor to complete timely program evaluations.
Collaboration
Represent RHI at local events, community gatherings, or workshops and trainings, as requested.
Assist in compiling grant reports or progress reports as relates to the social work or program activities at RHI.
Assist in program development and in future planning for RHI with a focus on social work and youth needs.
Other
Maintain accurate records including clinical case notes, documentation of services, group summaries, and sign in sheets.
Create reports on outcomes and participation.
Attend all staff meetings and planning meetings.
Skills, Knowledge and Abilities:
Must have strong communication skills, both written and verbal.
Ability to develop programming and facilitate groups.
Ability to connect with people and provide needed support.
Familiarity with and comfort with strengths-based counseling approach.
Ability to keep accurate records and statistics.
Ability to work independently.
Willingness to collaborate on projects and work with a team.
Must be enthusiastic about community work and youth development.
Experience and Qualifications:
LCSW preferred, LMSW with intent to obtain clinical licensure acceptable
English/Spanish, Bilingual preferred.
At least one year experience in social work including individual work with youth.
At least one year experience running therapeutic groups.
Experience providing counseling in a community-based setting.
Red Hook resident or strong affiliation with Red Hook community.
To apply, please send resume, cover letter and salary requirements to [email protected] with "Social Worker" in the subject line.
Position: Employment Coordinator
Reports to: Young Adult Program Manager
Summary/Description: The Employment Coordinator manages RHI's Young Adult (YA) employment programs, which include internal programs and external placements. The role involves maintaining and establishing collaborations with businesses and organizations to develop employment and educational opportunities for RHI young adults (ages 18-24), as well as managing and implementing programs to support the young adults to lead self-determined lives.
Responsibilities: The responsibilities of the Employment Coordinator include but are not limited to:
Create Avenues to Employment
Establish and maintain external collaborations with individuals and businesses to develop employment opportunities for young adults
Foster relationships with government agencies and community-based organizations to facilitate young adult employment
Provide one-on-one job search support
Oversee internal job readiness training program – two weeks long, 8 times per year; conducted by an outside facilitator
Develop internships and job shadowing opportunities for RHI college students
Develop and maintain database/inventory of employment, training, and internship opportunities
Collaboration
Track progress toward meeting participants' individual employment goals
Work closely with the Case Manager and Technology Instructor to support participants' progress meeting employment goals
Collaborate with RHI's Young Adult Team to assess the integrity of the referral process to Employment staff, plan events, and assist in YA program implementation
Offer training on employment-related skills and knowledge to RHI staff, as needed
Other
Maintain accurate records including weekly logs, documentation of services, and sign in sheets for participation
Ensure the employment pieces of RHI's Salesforce database are up to date
Attend all staff meetings and planning meetings of the Young Adult Team
Create monthly reports that track overall program progress and results
Skills, Knowledge and Abilities:
Proven ability to engage in strategic program development and long-term planning
At least two years of experience working in job development, job placement, and job training
Familiarity with local job placement agencies, job developers and opportunities within the world of work
Experience facilitating group work and discussions among young adults
Experience developing job readiness curricula
Ability to embrace a strength-based approach to youth and community development within an urban context
Strong interpersonal and communication skills, both written and verbal
Ability to keep accurate records and statistics
Willingness to collaborate on projects and work with a team
Experience and Qualifications:
Passionate about community-based, youth development
Bachelor's Degree; Master's in related field preferred
Member of the Red Hook community preferred
Bilingual (English/Spanish) preferred
To apply, please send resume, cover letter and salary requirements to [email protected] with "Employment Coordinator" in the subject line.
Position: Young Adult Program Manager
Reports to: Chief Program Officer
Supervises: College Retention Specialist, Employment Coordinator; Social Worker
Summary/Description: The Young Adult (YA) Program Manager guides the young adult team to support young adults (18 to 24-year-olds) in achieving their goals within the areas of education and employment and to help them navigate the YA program at RHI. The Program Manager will maintain a bird's eye view of the program's overall performance and troubleshooting barriers for the young adult team in achieving program outcomes.
Responsibilities: The responsibilities of the Young Adult Program Manager include but are not limited to:
Program Development and Implementation
Supervise young adult team and include their opinions and ideas in program planning, where appropriate.
Oversee curriculum development and program planning for comprehensive programs.
Develop program activities, outputs and outcomes.
Manage work plan toward annual goals.
Oversee the planning and execution of social events and special activities for the YA program.
Connect with outside organizations to integrate programs and opportunities around education, employment, and enrichment to the YA program.
Facilitate communication between young adult staff and participants.
Assess overall program attendance and participation; oversee outreach/recruitment efforts around young adult engagement.
Check-in with YA staff members about individual participant progress and trouble-shoot barriers to completion of goals.
Call for and lead case management meetings around individual participant progress.
Collect data and compile program reports.
Staff Supervision and Administration
Provide individual, weekly supervision to direct reports.
Plan for and facilitate young adult team meetings.
Create supportive team environment.
Assist Director of Training and Evaluation to identify staff training needs.
Provide leadership in conflict resolution and crisis management.
Collect data and compile reports that effectively measure the success of the YA program.
Support database management using RHI's Salesforce system.
Ensure payroll entries are accurate and approve biweekly payroll.
Manage basic program budget decisions and approve program expenditures to ensure the YA team's fiscal responsibility.
Skills, Knowledge, and Abilities:
Demonstrated ability to provide supportive supervision to staff.
Demonstrated emotional maturity and ability to uphold standards of confidentiality and privacy.
Demonstrated knowledge of local and citywide resources for social services; proven ability to mobilize/activate such resources.
Excellent verbal and written communication skills.
Detail-orientation, including proven ability to keep accurate records.
Strong planning, organizational and problem-solving skills.
Willingness to collaborate on projects and work with a team.
Ability to work independently.
Experience and Qualifications:
At least 3 years of direct youth work or social service experience.
2-3 years staff supervision experience.
Bachelor's Degree; Master's in related field preferred.
Knowledge of Red Hook community and RHI mission and vision (preference will be given to Red Hook residents).
Bilingual (English/Spanish) preferred.
To apply, please send resume, cover letter and salary requirements to [email protected] with "Young Adult Program Manager" in the subject line.